Dispatch
Student work, 2020
A community based micro-targeted natural disaster app that provides real-time crowdsourced information updates and integration with local Federal Agencies - Think about a version of the Affordable Care Act as a Disaster Prevention App - that's DISPATCH.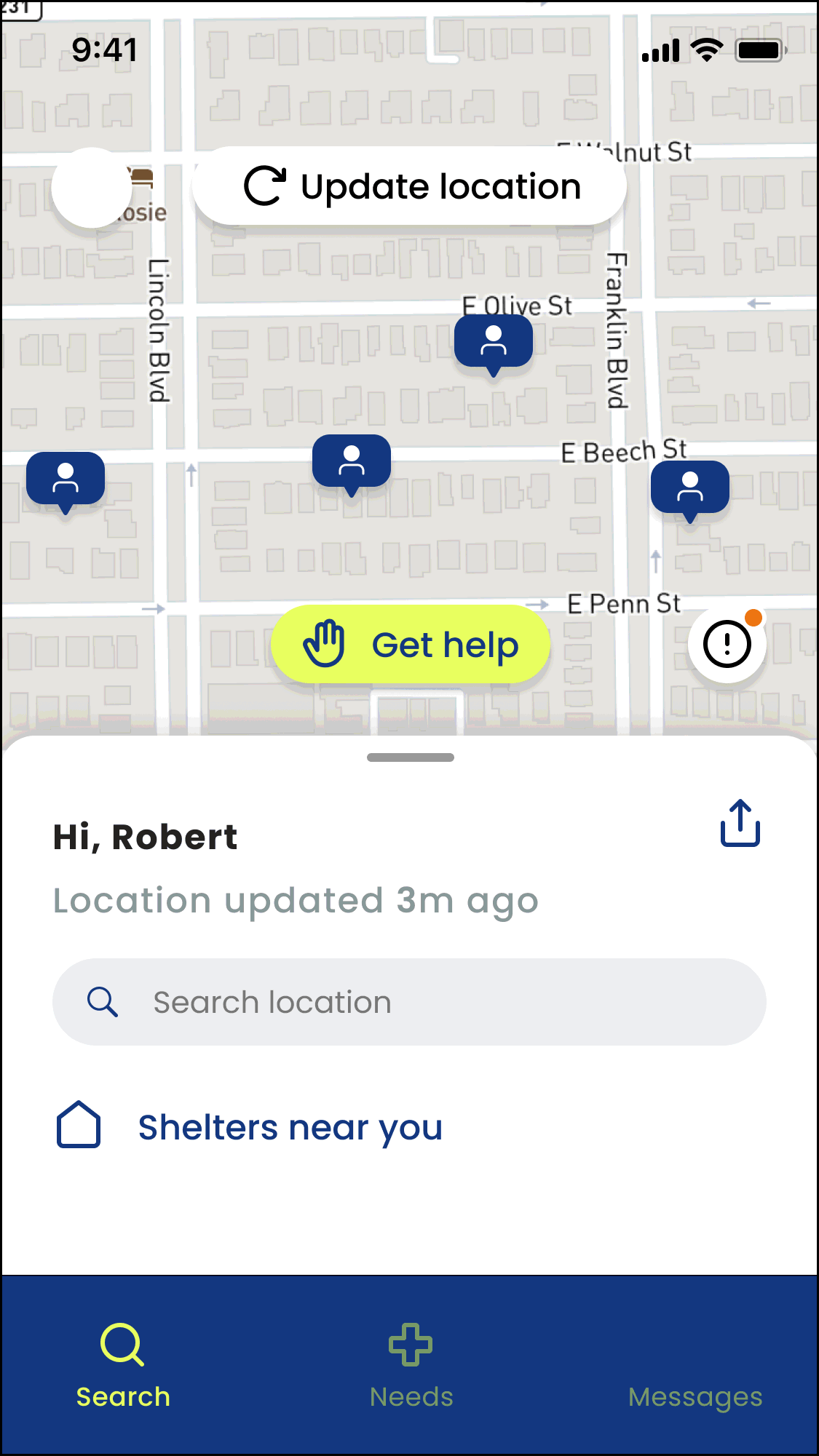 Insight

Why take action?

The rising concern of climate change has put the world on notice. The increasing number of deadly major weather events show no signs of slowing down. Underserved, diverse communities are often uninformed & ill equipped to survive a developing natural disaster in their area. History has shown that communities can no longer sit and wait on a Federal response, and action on a community level is a driver of positive impact.

Rural, depressed and poverty-stricken communities have proven to bear the worst of damage from hurricanes, earthquakes, tornadoes and other natural disasters. Communication barriers, subpar preparedness and poverty itself are hurdles to effective messaging and timely assistance.
STORYBOARD
Resarch

Solutions
The process became a lot of trial and error to make an effective tool that didn't take up a lot of time. The first few iterations felt overwhelming for those seeking or organizing help. In order to stay on track I needed to identify and explore the possible solutions further. The peer feedback helped validate, elaborate and refine the ideas.



BLUEPRINT
By putting the map front and center it allowed utilization for relief success while still maintaining accessibility to critical information and getting the rapid support connections needed in the area.


MOBILE WIREFRAMES
Lessons learned

Reflections

Although this was an individual project, it was important that the cohort came together and shared their thoughts, iterations and expertise in the feedback and brainstorming sessions. Together, we brought insights and ideas that made our experience and applications that much stronger.

A major challenge for me was not focusing on the digital platform itself and what UX can do, but instead realizing how the design can be better situated to increase togetherness in a community and provide critical information.