Zigzag
Independent research project at Smart Design, 2022
An interpretation of a map platform that features civic engagement.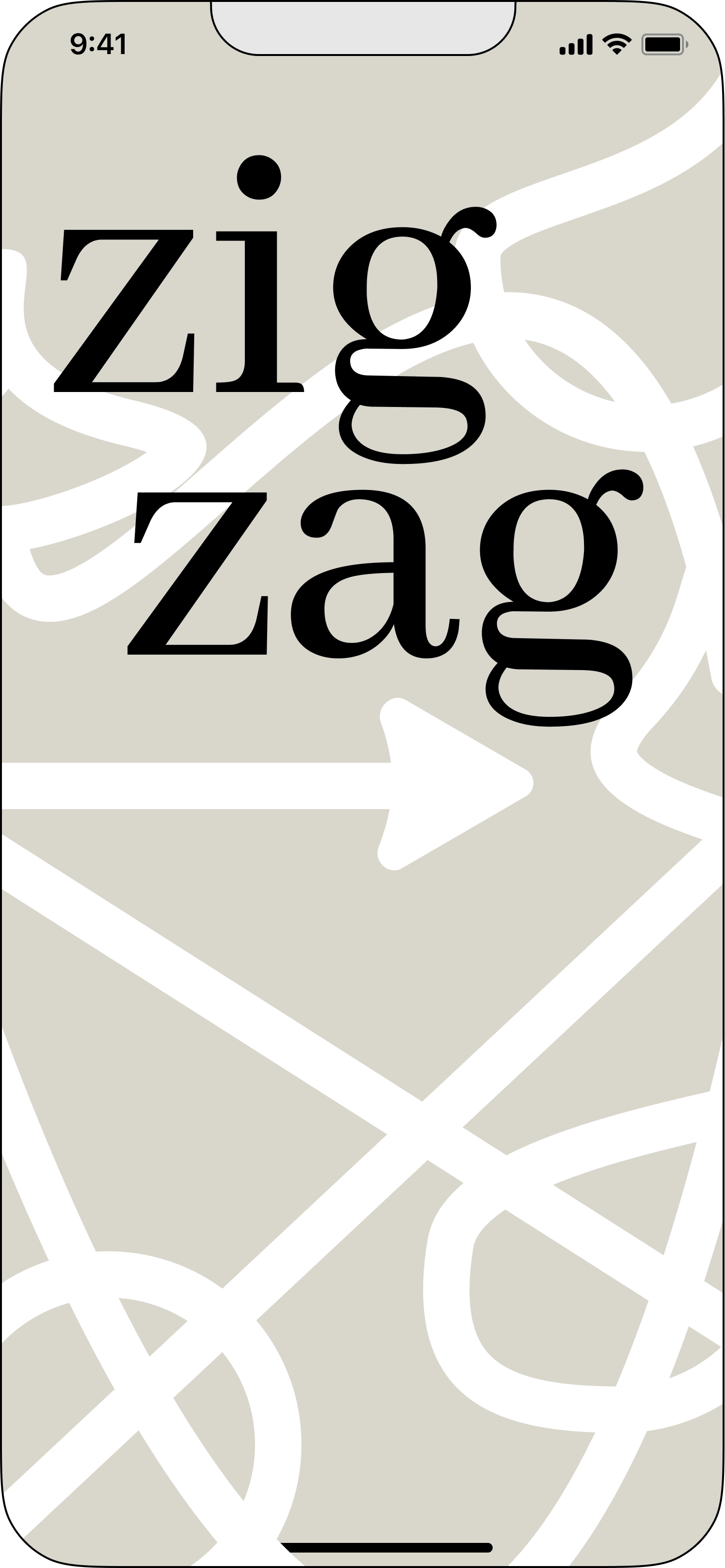 Inspiration

The desire to walk
After completing my first project with Smart Design, I had just over a week before starting the next project with a new team. I took on an individual research project inspired by Smart's history with mobility coupled with my own personal interests in urban landscape and transportation design.




INITIAL INSPIRATION
Insights

Finding balance

While exploring the act of walking through the digital landscape, I found them all uninspiring and let down because they didn't really fit as something I would use outside of the direction capacity of something like google maps. Most of them want to sell you something which diminishes my desire to use it.

So, I started to ask myself some questions ︎︎︎

What happens when you put people first? What would I do if I could design with me in mind?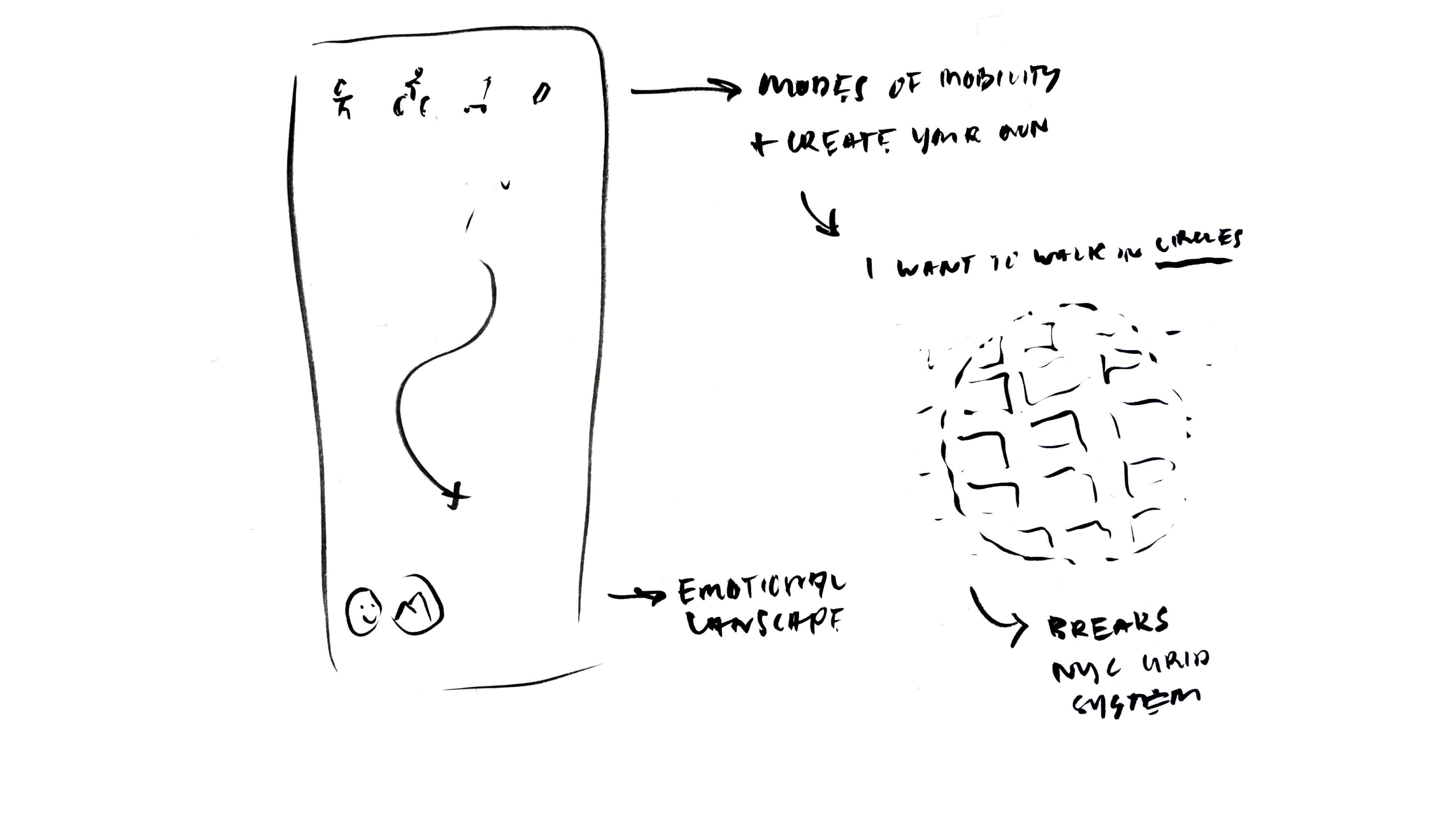 EARLY SKETCHES
Idea

Solutions
There is potential here for a considered version of what's out there; people want more fulfillment when they leave their house, especially after the last several years. The public space is more important than it has been in a long time, and some of the technology in these areas has not caught up to what people prioritize today.
MOBILE WIREFRAMES


MOBILE WIREFRAMES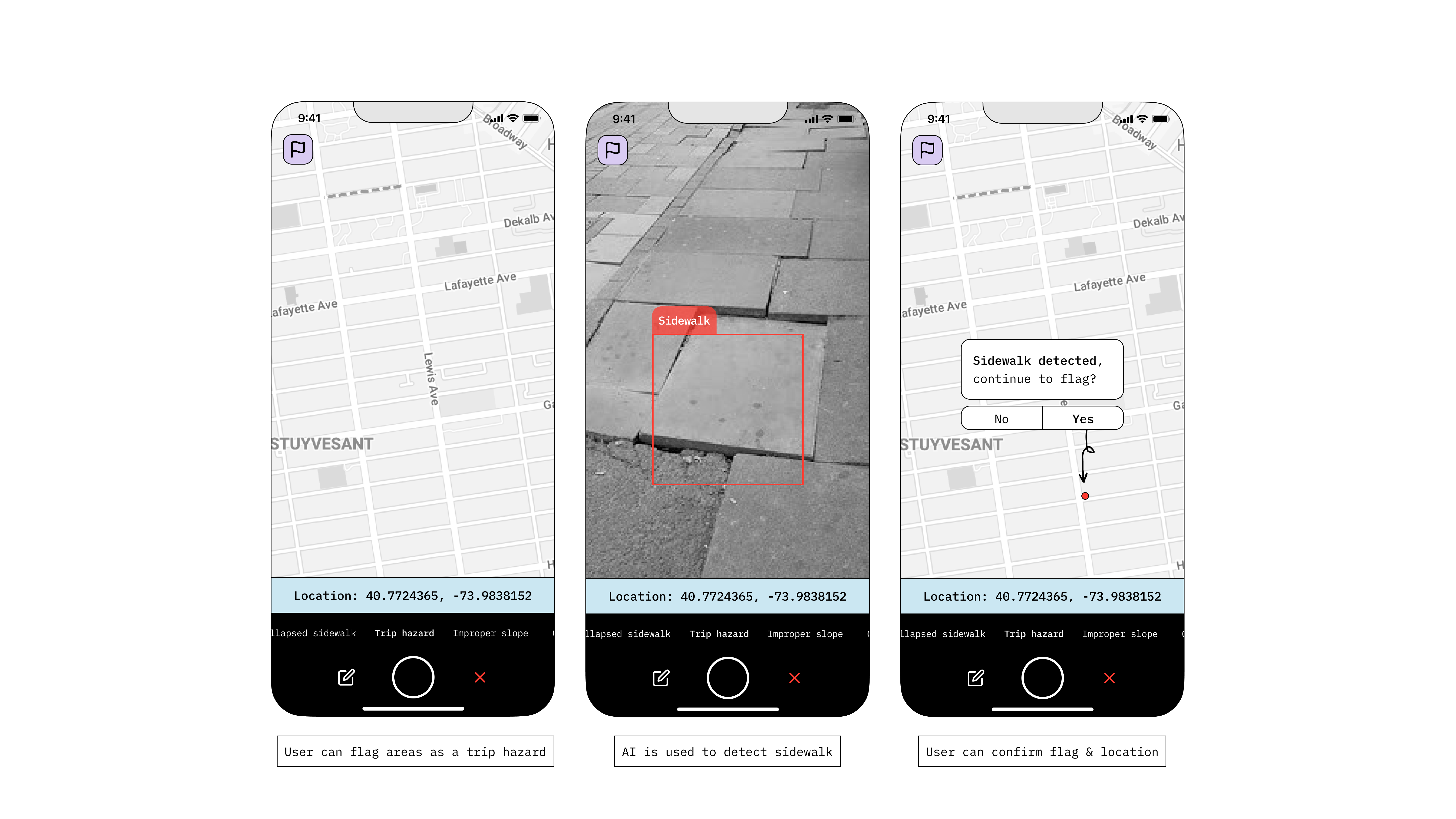 MOBILE WIREFRAMES


MOBILE WIREFRAMES
MOBILE WIREFRAMES
MOBILE WIREFRAMES
Lessons learned

Reflections
Urban areas are difficult for those such as runners or cyclists who have to share dense, crowded areas designed for pedestrians, as a healthy urban lifestyle has never really been a focus. Urban initiatives may have begun to catch up but there is a role that technology can play to sync the healthy urban lifestyle with the public space in a positive way.